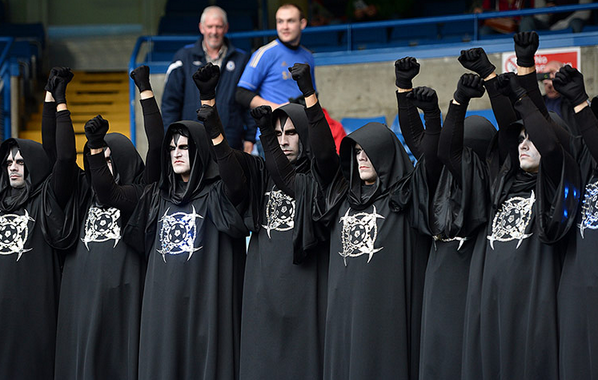 This is wonderful, scary and unprecedented.
Eleven unknown men are spooking out European football just days before Halloween having appeared at the Allianz Arena and then Stamford Bridge on Saturday and Sunday in amazingly scary outfits.
Dressed in black hooded gowns with satanic looking symbols on the front, and with whited-out faces, the eleven men have been spotted at the homes of Bayern Munich and Chelsea in successive days.
According to reports, the 11 men were spotted making strange synchronised gestures during the Bundelsiga match, with one fan saying:
"It was very weird. They sat very still for a long time but then would hold their hands up together, or stand up in unison and then sit down again. Everyone near me was very confused. Some people laughed, some looked astonished. It was just very weird."
Pictures of the freaky football fans from over at Bayern on Saturday are below.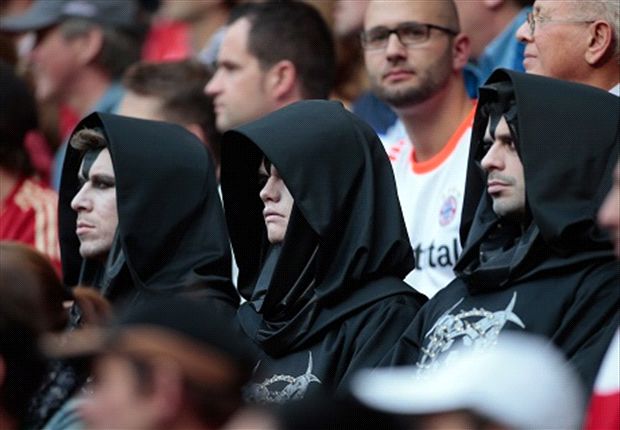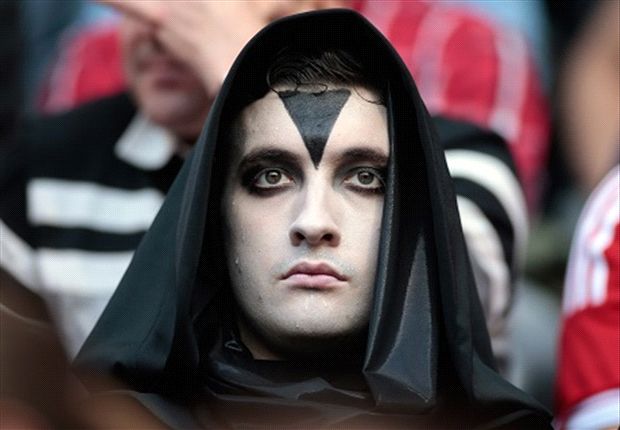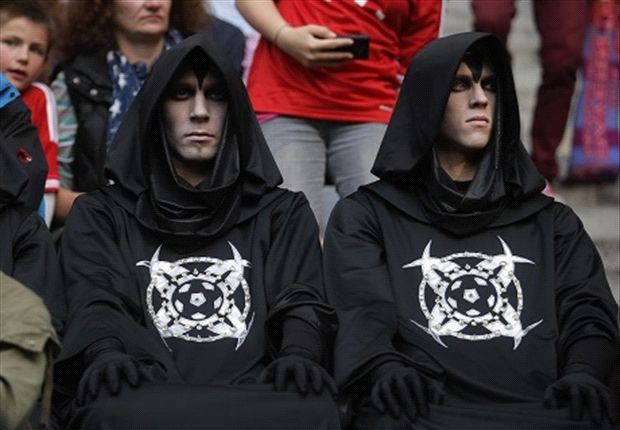 Some Strange things has been happening in several parts of the world recently as illuminated figures where projected over Sugarloaf mountain Brazil and eleven oddly dressed men have been seen in London,Germany and Italy.
It all started with a strange bio harzard sign in Two different parts of the world and #TheWinnerTakesEarth Sign In Brazil.
First was in Rio De janeiro's Sugarloaf Mountain
And then in New York The symbol Appeared in Times Square
London England.
And in this last weekend Eleven hooded men have been spotted all over Europian football games from Italy (Juventus) to German (Bayern Munich) and including games in England.